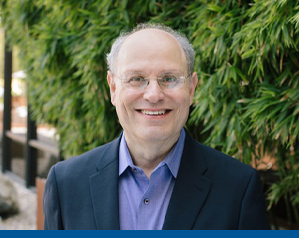 Gary Katzenstein
LECTURER IN MANAGEMENT – ORGANIZATIONAL BEHAVIOR
Gary Katzenstein is a leading thinker on leadership and complex organizational issues. His leadership focuses on a deep understanding of how the people side of organizations plays a critical role in developing and implementing strategies, and in making organizations more effective. In particular, he has continually focused on enabling people and technology to integrate well. As a results-oriented advisor to leading organizations, he has developed a proprietary "Usual Suspects®" framework to get beneath the surface of organizational issues and deliver actionable, long-lasting solutions. Gary combines cutting-edge analytical frameworks, such as design thinking and critical thinking, with exceptional visual, verbal and written communications to provide clients with a unique and holistic foundation for innovation.
Gary has served on the faculty of several world-renowned business schools, including the University of California Berkeley, UCLA, New York University, Cornell University, and the Hong Kong University of Science and Technology. He has advised a number of the world's most prominent organizations, including the World Bank, J.P. Morgan/Chase, ExxonMobil, DaimlerChrysler, Walt Disney, and Singapore Airlines. Gary is also an expert in cross-cultural management and international strategy. Having lived in Japan, South Korea, and Hong Kong, he brings deep experience in Asian business.
Gary earned his Ph.D. in Industrial Administration (Organizational Behavior) from Carnegie Mellon University. He also holds an Sc.B., magna cum laude, in Computer Science from Brown University, an M.S. in Computer Science from UCLA's Samueli School of Engineering and Applied Science, and an M.B.A., with honors, from UCLA's Anderson Graduate School of Management.