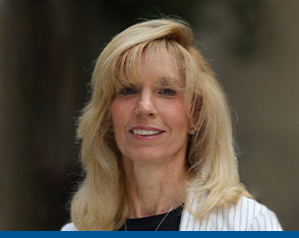 Mary Kay Scucci
SECTION INSTRUCTOR
Lecturer in Management – Accounting
Mary Kay Scucci, PhD, CPA is currently a Managing Director for the Securities Industry Financial Markets Association (SIFMA).
At SIFMA, Mary Kay is the accounting and finance subject matter expert and staffs numerous regulatory policy committees, including the Global Financial Institutions Accounting Committee, the Asset Management Accounting Policy Committee, the Capital Steering Committee, the Regulatory Capital and Margin Committee, the Regional CFO Roundtable and the CWT/SIFMA Valuation Forum. Mary Kay is also the subject matter expert to the boards of SIFMA's Financial Management Society (FMS) and the Internal Auditor Society (IAS).
Before joining SIFMA Mary Kay provided consulting services at Y&M Ventures for financial services firms such as Morgan Stanley and The Blackstone Group. Prior to Y&M, Mary Kay was Chief Financial Officer for Bear Stearns Asset Management (BSAM) and Managing Director of Accounting Policy for Bear Stearns.
Over her career, Mary Kay has held many senior financial executive roles including Chief Financial Officer, Corporate Controller, Director of Finance, and Director of Strategy Development for firms inclusive of Fortune 50 corporations (Honeywell International), a start-up organization (Power Medical Interventions, Inc) and an international firm (Schering AG).
Mary Kay is currently a trustee on William Paterson University's Foundation Board, and on the Dean's advisory board for William Paterson University's Cotsakos College of Business. Her previous board service includes chair of the audit committee for Power Medical Interventions, a publicly-traded medical device firm (NASDAQ: PMII), and Informetric (a private technology company), and was trustee for the Financial Executives Research Foundation (FERF).
Mary Kay is a Certified Public Accountant (CPA). She holds two bachelor's degrees, a MBA from The Wharton School of the University of Pennsylvania, and a PhD in accounting and finance from Rutgers University. Mary Kay gives back by teaching and has been an adjunct professor at Columbia University and a lecturer at The Wharton School.