Bring Your Bold to
MBA@RICE
A Top-Ranked Online MBA Program
At Rice Business, we value diverse perspectives, authentic voices and entrepreneurial thinkers.
Through a combination of core skills training and personal support from best-in-class faculty, the online MBA program from Rice Business will teach you to fearlessly pursue innovation, solve complex business problems and nourish bold ideas.
As a student, you will amplify your technical and leadership skills and can customize your program by selecting electives in areas such as finance, marketing, entrepreneurship, strategy and operations.
Are You Rice-Ready?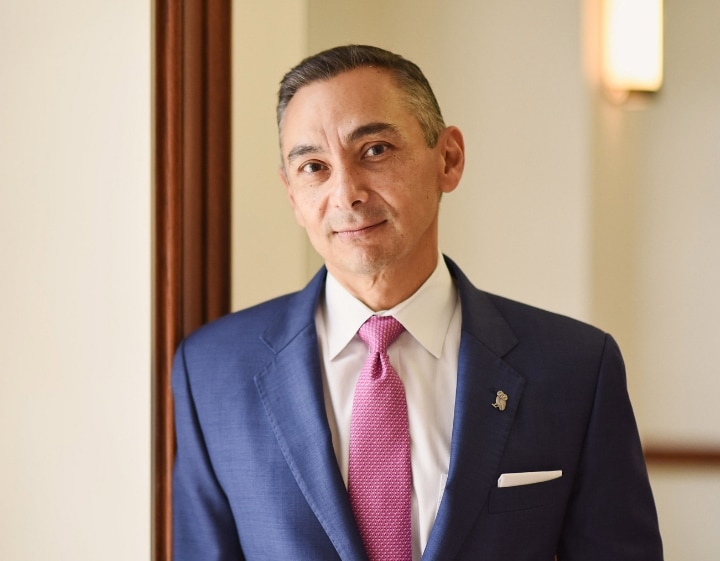 "
The true value of an education isn't to impress other people or to get past some artificial bar set by somebody else; it's to enable you to express yourself and fight for the ideas you really believe in."
PETER RODRIGUEZ, DEAN OF RICE BUSINESS
Learn to Think Like an Entrepreneur
Just like our hometown of Houston, Rice Business is a hub of innovation4 and hungry for ideas. It's why we're ranked as the #1 entrepreneurship program in the nation for the third year in a row and have been in the top 10 for over 10 years.5
See some of the ways Rice Business nurtures your inner entrepreneur:
Entrepreneurship is integrated throughout the curriculum, which benefits professionals from corporate managers to startup founders.
The Liu Idea Lab for Innovation and Entrepreneurship on the Rice campus hosts classes, networking events, competitions and workshops.
In the Rice Business Plan Competition, the world's largest intercollegiate startup event, you can pitch to investors and advance your startup.
The OwlSpark Accelerator was founded to ignite a passion for entrepreneurship within the Rice community. Since 2013, 140 founders have launched 54 startups through OwlSpark.
Personalized Learning. Full-Service Support.
At Rice Business, you'll find that all of our learning experiences—online and on campus—are built around our core values of being attentive, responsive and kind.
The online MBA program is designed to help you create meaningful connections with diverse peers and faculty who are invested in your growth.
Join the greater Rice family, with 82,000 alumni worldwide.
Attend at least two in-person field experiences.
Access services from academic advising to technical support.
These supportive experiences empower you to develop essential business skills and lifelong relationships while still honoring your personal and professional commitments.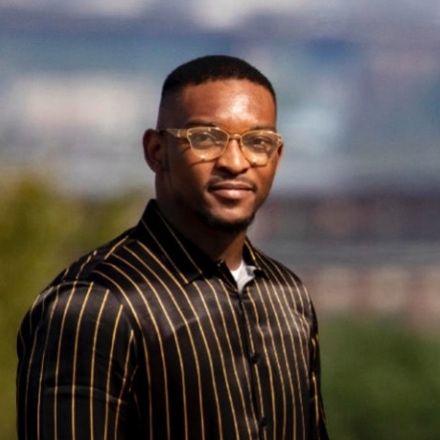 "I feel like this program is teaching me about life … Strategic communication or even managerial economics — those things affect your life, your personal life, as well. You can use them in every part of your life."
Chidi Igweh, MBA@Rice '22

"Placing myself in an environment to be challenged while immersing myself in as many resources this program provides was the best decision I ever made. The network is invaluable. The faculty and staff is impeccable. My classmates (in all programs) are brilliant, diverse and eager to make a difference…"
Chaundra Frank, MBA@Rice '22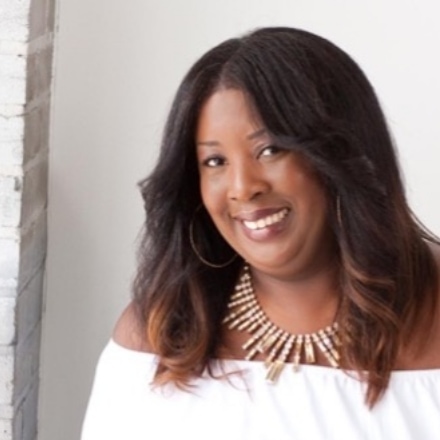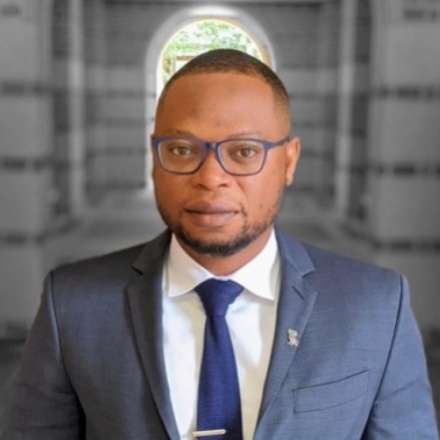 "Rice has been instrumental to my career transition from technical engineering in oil and gas to industrials, and now even further growth in strategic planning."
Emmanuel Amadasun, MBA@Rice '21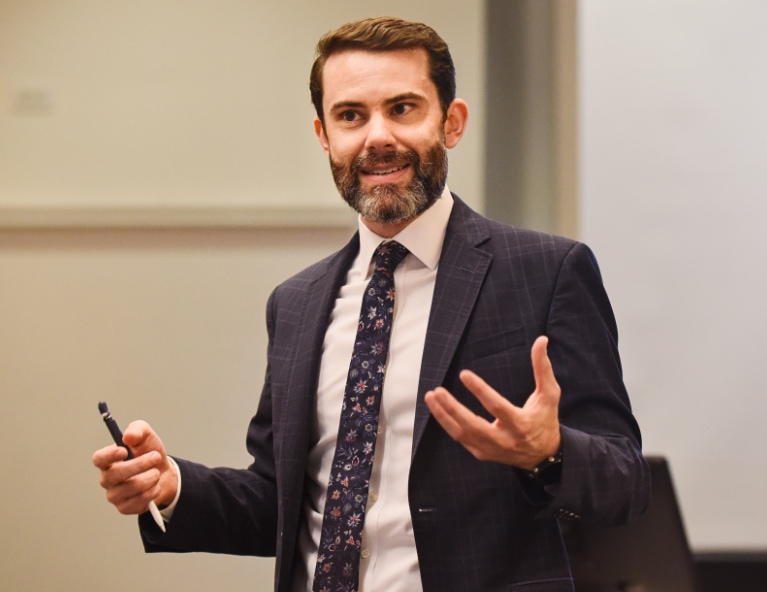 Accomplished, Forward-Thinking Faculty
Rice Business faculty members will reshape the way you think about business. Not only do they prepare you for sustained career success through teaching and mentorship, but they are consistently publishing new research and insights about modern business challenges.
Learn more about our acclaimed faculty members on our Faculty page, or at Rice Business Wisdom—our online ideas magazine that features clear, brief synopses of the academic research being done at Rice.
Our Admissions Process: Selective, Not Exclusive
Rice Business is selective about who we admit because we want our students to make meaningful connections. We want to learn about your accomplishments – and we want to see your authenticity and boldness.
Explore our admissions and application process below.
Deadlines and Requirements
View upcoming admissions deadlines as well as detailed application requirements.
Upcoming Events
Hear directly from admissions and/or faculty at the next online information session.
YOU BELONG HERE.
LET'S GET STARTED.
Take the first step toward being part of the Rice Business
network by requesting information today.