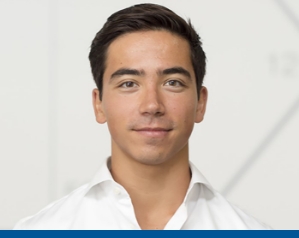 Adrian Trömel
Lecturer in Management – Entrepreneurship
Adrian Trömel helps teach various entrepreneurship E-Labs for MBAs, giving students the opportunity to evaluate and progress their own startup ideas and ventures.
He is currently chief growth officer at Hamilton Health Box, a telemedicine enabled advanced care clinic startup he helped build. There he works to bring innovation to the healthcare market, helping make primary care accessible for small, isolated populations. He has experience in angel investing, strategic consulting, and design thinking, having worked with companies of varying sizes in life sciences and healthcare.
Originally from Luxembourg, Adrian is fluent in three languages and holds an M.Sc. in materials sciences from the École Polytechnique Fédérale de Lausanne in Switzerland. He completed his MBA at Rice Business. In his free time, Adrian enjoys spending time with his wife, a fellow entrepreneur, practicing yoga and piano. When possible, you'll find him looking for the nearest body of water to practice swimming, freediving or sailing.