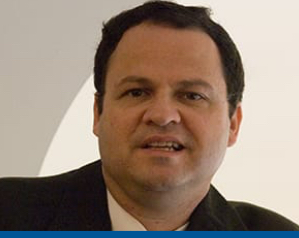 Amit Pazgal
Friedkin Chair in Management and Professor of Marketing and Operations Management
Professor Amit Pazgal is a professor of marketing and operations management. He is also the academic director of operations management, a leadership role in operations management curriculum design across all our programs. Professor Pazgal joined Rice Business in 2006 and currently teaches the core operations management course as well as electives in marketing and operations. He published numerous articles in leading marketing, management, operations and economic journals. He is also a member of the editorial board of several top marketing and operations journals.
Previous to his appointment with Rice Business, Professor Pazgal was an associate professor at the John M. Olin School of Business at Washington University in St. Louis. Professor Pazgal received his Ph.D. in marketing from Northwestern University in Chicago, Illinois. He holds a B.S. in physics and mathematics and an M.S. in mathematics and operations research from Tel Aviv University in Israel.
To read more about Prof. Pazgal's work, please visit Rice Business Wisdom.
Teaching Interests:
Operations management
Marketing strategy
Pricing
Research Interests:
Optimal pricing mechanisms
Competitive marketing strategies
Internet institutions and competition
Process improvement
INTELLECTUAL CONTRIBUTIONS
Journal Article
Lin, Y. & Pazgal, A. (2016). Hide Supremacy or Admit Inferiority—Market Entry Strategies in Response to Consumer Informational Needs. Consumer Needs and Solutions, 3(2), 94–103. doi:10.1007/s40547-015-0061-0
Journal Article
Pazgal, A., Soberman, D., & Thomadsen, R. (2016). Location Choice and Profit-Increasing Entry. International Journal of Research in Marketing, 33(1), 107-122.
Journal Article
Syam, N. & Pazgal, A. (2013). Co-Creation with Production Externalities. Marketing Science, 32(5), 805 – 820. doi:10.1287/mksc.2013.0791
Journal Article
Pazgal, A., Soberman, D., & Thomadsen, R. (2013). Profit-Increasing Consumer Exit. Marketing Science, 32(6), 998 – 1008. doi:10.1287/mksc.2013.0804
Journal Article
Chen, Y., Iyer, G., & Pazgal, A. (2010). Limited Memory, Categorization and Competition. Marketing Science, 29(4), 650 – 670. doi:10.1287/mksc.1090.0546
Journal Article
Yin, R., Aviv, Y., Pazgal, A., & Tang, C. (2009). Optimal Markdown Pricing: Implications of Inventory Display Formats in the Presence of Strategic Customers. Management Science, 55(8), 1391-1408. doi:10.1287/mnsc.1090.1029
Journal Article
Soberman, D. & Pazgal, A. (2008). Behavior-Based Discrimination: Is it a winning play and if so when? Marketing Science, 27(6), 977-994. doi:10.1287/mksc.1070.0355
Journal Article
Aviv, Y. & Pazgal, A. (2008). Optimal Pricing of Seasonal Products in the Presence of Forward-Looking Consumers. Manufacturing & Service Operations Management, 10(3), 339-359.
Journal Article
Miller, N. & Pazgal, A. (2007). Advertising Budgets in Competitive Environments. Quantitative Marketing and Economic, 5,(2), 131-161. doi:10.1007/s11129-006-9018-9
Journal Article
Kuksov, D. & Pazgal, A. (2007). The Effects of Costs and Competition on Slotting Allowances. Marketing Science, 26(2), 259-267. doi:10.1287/mksc.1060.0206