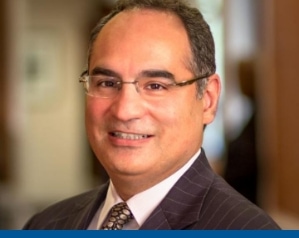 Ardavan Mobasheri
Lecturer in Management – Finance
Ardavan Mobasheri is a Managing Director and Chief Investment Officer at ACIMA Private Wealth where he oversees the overall management of assets. In addition, he is responsible for the investment research and strategy development of the firm and chairs the investment committee.
He is a former Senior Managing Director and Chief Economist at the American International Group, where he led a team of economists and strategists that provided the AIG companies with macroeconomic analysis, forecasts and research on the global economy and financial markets. Ardavan has over 25 years of experience in financial markets and economic analysis, first, in equity portfolio management at Sanford C. Bernstein, and later, in macroeconomic and financial market research and trading at Bear, Stearns. From 2004 to 2007 he was Senior Economist and Head of Macro Strategy at Bear Stearns Asset Management. Ardavan also managed the hedging and interest-rate trading and portfolio management activities of numerous fixed-income funds.
He pursued his doctoral studies in Economics at the Graduate Center-City University of New York, has an M.A. in economics from Queens College, an M.S. in financial engineering from the NYU and a B.S. in Industrial Engineering from Lehigh University. He has over twelve years of experience lecturing in Economics, Finance, and Management at the University of Richmond, Fairfield University, Seton Hall University, and the City University of New York. He joined the Jones Graduate School of Business in the Spring of 2020.
Ardavan is a CFA charter holder and a certified Financial Risk Manager. He frequently speaks at industry and academic conferences, events, and symposiums on such topics as macroeconomic trends, inflation, emerging markets, and evolving financial markets.