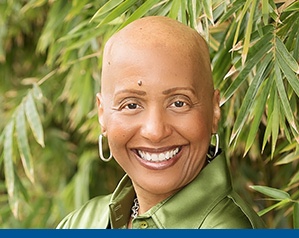 Constance Elise Porter
Senior Associate Dean for Diversity, Equity and Inclusion
Associate Clinical Professor of Marketing
Prof. Porter's research focuses on the value of fostering customer relationships in technology-enabled marketing environments, and she has published articles in premier academic journals including Management Science, California Management Review and Journal of Management Information Systems. For several years, Prof. Porter taught both MBA and undergraduate students at University of Notre Dame. She joined Rice in Fall 2011 and teaches core Marketing, Marketing Research, and Customer Relationship Management. She also leads an experiential learning course called Marketing Lab as well as two integrative Executive Seminars. Prof. Porter earned a Bachelor of Science in Economics from the Wharton School at the University of Pennsylvania (dual concentrations in finance and public policy), an MBA from University of Michigan (dual emphases in operations and corporate strategy) and a PhD from Georgia State University (marketing). Prior to pursuing a career in the academy, she spent several years as a management consultant with firms including Gemini Consulting (now Capgemini), Cambridge Management Consulting (now part of Atos) and Xerox, as an internal consultant with Georgia Pacific, and as a commercial banker at National Westminster Bank USA (now part of Bank of America).
To read more about Prof. Porter's work, please visit Rice Business Wisdom.
Teaching Interests:
An award winning teacher, consistently earning outstanding reviews from MBA and undergraduate students, with experience and/or interest in teaching in the following areas:
Core Marketing Strategy
Customer Relationship Management
Marketing Lab
Marketing Research
Research Interests:
Published in Financial Times 50 and other high-quality journals, crossing disciplinary boundaries of marketing, management, information systems and communications, in the following domains:
Trust & Relationship Marketing
Fostering Customer Trust and Engagement in Virtual Communities
Consumer Technology Acceptance & Use
INTELLECTUAL CONTRIBUTIONS
Book
Porter, C.E., (2015), "Virtual Communities and Social Networks" in Communication and Technology, Cantoni and Danowski (Eds.), Vol. 5 in Handbooks of Communication Science, Berlin, Germany: De Gruyter Mouton Publications, Chapter 8, 161-180.
Journal Article
Porter, C., Devaraj, S., & Sun, D. (2013). A test of two models of value creation in virtual communities. Journal of Management Information Systems, 30(1), 261-292. doi:10.2753/MIS0742-1222300108
Journal Article
Porter, C. E., Donthu, N., & Baker, A. (2012). Gender differences in trust formation in virtual communities. Journal of Marketing Theory and Practice, 20(1), 39-58. doi:10.2753/MTP1069-6679200103
Journal Article
Porter, C. E., Donthu, N., MacElroy, W. H., & Wydra, D. (2011). How to foster and sustain engagement in virtual communities. California Management Review, 53(4), 80-110. doi:10.1525/cmr.2011.53.4.80
Journal Article
Lohtia, R., Bello, D. C., & Porter, C. E. (2009). Building trust in US-japanese business relationships: Mediating role of cultural sensitivity. Industrial Marketing Management, 38(3), 239-252. doi:10.1016/j.indmarman.2007.06.016
Journal Article
Porter, C. E., & Donthu, N. (2008). Cultivating trust and harvesting value in virtual communities. Management Science, 54(1), 113-128. doi:10.1287/mnsc.1070.0765
Journal Article
Porter, C. E., & Donthu, N. (2006). Using the technology acceptance model to explain how attitudes determine internet usage: The role of perceived access barriers and demographics. Journal of Business Research, 59(9), 999-1007. doi:10.1016/j.jbusres.2006.06.003
Journal Article
Porter, C. E. (2004). A typology of virtual communities: A multi-disciplinary foundation for future research. Journal of Computer-Mediated Communication, 10(1) Retrieved from www.scopus.com