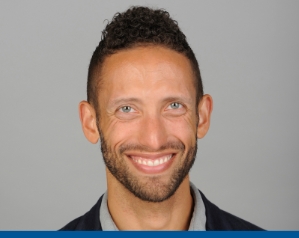 David Foster
Lecturer in Management – Strategic Management
David Foster is a Lecturer in Management – Communication, and teaches business communication for the MBA@Rice program. David works full-time as a Team Coach at Boston Consulting Group (BCG). At BCG, he coaches client teams 1-on-1 and in group settings to help them learn to communicate openly, collaborate effectively and maintain a sustainable approach to their work. David also facilitates trainings for the consulting team on core consulting skills, effective teaming, and diversity, equity, and inclusion. David's professional interests focus on how we work together and communicate across lines of difference, combining coaching tools with expertise in inclusive leadership to support healthy, collaborative team environments.
Prior to joining Rice Business and his team coaching role, David was a Project Leader at BCG with significant industry experience in consumer goods and healthcare, and functional expertise in strategic planning and organizational design. He has also served in management and leadership roles in the public and private sectors, including as VP of Strategy & Implementation at Alliance College-Ready Public Schools in Los Angeles. He received his MBA from the Wharton School, a Master of Landscape Architecture from the University of Pennsylvania School of Design, and his A.B. in Romance Language and Literatures at Harvard.
David lives in Los Angeles, with his husband Brandon. In his free time, David spends his time gardening and exercising outdoors.
Teaching interests:
Business Communication: Structuring Ideas, Tailoring Messages, and Storytelling
Inclusive leadership
Effective Working Habits