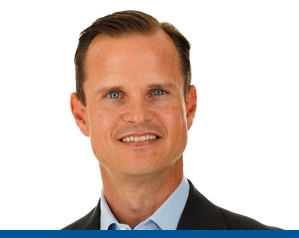 Jeffrey Noland
Lecturer in Management – Finance
Jeff has over 25 years of operational finance and leadership experience, having worked primarily in the finance, real estate and technology industries. Most recently, he co-founded, built and sold his company DartPoints, a developer/operator of edge data centers, to a private equity firm. In his role of co-founder/CFO/COO, Jeff oversaw all aspects of finance and operations, including capital raising, investor relations, M&A and M&A integration, corporate strategy, HR and corporate operations. Under his leadership, the company acquired an integrated three different data center/data center services businesses, while revenues grew from $0 to $30 million+.
Prior to co-founding DartPoints in 2012, he served as chief financial officer of a Southwest-based commercial finance firm, where he oversaw a mid-eight figure balance sheet and negotiated and closed a $30 million non-recourse credit facility during the height of the 2008-10 credit crisis. He also handled acquisition and development initiatives for a California-based real estate private equity firm, creating millions of dollars in value through negotiation and asset management efforts. Jeff also spent several years in Silicon Valley with Siebel Systems, later sold to Oracle, negotiating dozens of technology licenses and strategic partnerships with leading software and hardware vendors. He began his career in investment banking.
Jeff is also a leader in the Dallas business community, having served as president for the DFW Chapter of the Association for Corporate Growth (ACG) and as an adjunct professor of finance at both Rice University and the University of Texas at Dallas, where he teaches undergrad and grad-level courses on core finance (Rice), business valuation/financial modeling and private equity. Jeff also served a 3-year term on the ACG Global Board of Directors, where he was heavily involved with the executive committee.
In his spare time, Jeff enjoys golf, skeet shooting, bird hunting, playing the guitar and spending time with his wife and two children, usually on the sidelines of a baseball or lacrosse field. He earned his B.S. in finance from Miami University (Ohio) and his MBA in entrepreneurial management, electronic commerce and finance (triple major) from the Wharton School, University of Pennsylvania.