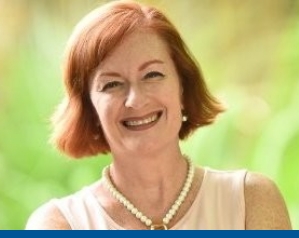 Julianna Garibay-Sparacio
Lecturer in Management – Entrepreneurship
Julianna Garibay-Sparacio is a part-time faculty lead for Rice Business' MBA@Rice Global Field Experience program. She currently serves as an advisory consultant for EVFY, Inc., a sustainable and renewable energy clean tech startup in Southern California. Julianna has been an executive member of the team to envision electric vehicle charging other green mobility solutions for the company. She leads the strategy to address sustainable, climate change challenges that include sustainable index models to empower people to reduce their carbon footprint and live sustainable lives. She is also a national board member of the Electric Vehicle Association to address policy initiatives and thought leadership on the most advanced and current technologies in the space.
Julianna is also founder and CEO of JGS International Media Group, a boutique consulting firm that guides U.S. and international companies on customer growth of niche audiences through targeted, culturally relevant strategies for B2B and B2C brands. JGS has played a pivotal role in advising on and negotiating international TV partnerships, generating new revenue by guiding global businesses from Latin America, Europe and Asia in penetrating U.S. markets and acquiring U.S. distribution through major telecoms, satellite companies and TV streaming services.
Previously in New York, Julianna was the vice president of marketing and communications for 605, LLC, a TV data analytics firm within the media and entertainment industry. A member of the executive team, she led and shaped brand vision, marketing strategy and growth plans to position the TV analytic solutions provider as a thought leader in next-generation TV measurement and advertising technology. She was intricately involved in developing new product platforms for advertising and content measurement, full-attribution, media planning, optimization and analytical solutions with viewership datasets covering more than 21+ million U.S. households.
Throughout her career, Julianna has served in key media leadership roles within the cable industry, including lead responsibility for international product strategy for Altice and the former Cablevision (one of the largest U.S. broadband communications and video services providers). She oversaw international alliances for 62+ international content providers representing more than 20 countries and driving new customer growth across 13+ ethnic segments by evaluating global markets, negotiating content deals and establishing first-ever multi-ethnic marketing strategies. Her media career also includes her role as vice president of marketing and communications for Olympusat Inc., a $30M media content distribution company, where she led a global team and was responsible for strategic partnership initiatives to activate and launch 30+ owned and represented TV networks, which garnered more than +6.4% of new company revenue in 14 new national markets within first year of launch.
Julianna holds an Executive MBA from Stony Brook University, NY, in management and international business and received a B.A. in communications and media studies from Loyola University of Chicago. She served on the Stony Brook University Dean's Advisory Board through the College of Business Board of International Education and was an adjunct professor at the university for International Business and International Marketing. Julianna has been a board member of the National Association for Multi-Ethnicity in Communications (NAMIC) NY since 2005, and most recently in SoCal; she is also a member of Women in CleanTech & Sustainability and is bilingual with fluency in Spanish.
Teaching Interests:
Emerging Markets
Cross Cultural Differences
Multicultural and International Marketing
Entrepreneurship and Startups