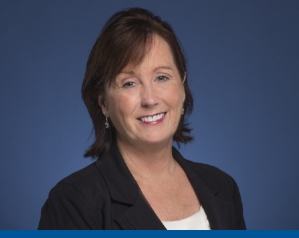 Kathleen Clark
Lecturer in Management – Marketing
Executive Director of Marketing and Communication
An award-winning marketing executive with more than 25 years of experience building and managing brands, Kathleen Harrington Clark's career spans a broad range of brands and industries, from professional sports (Houston Astros) and top tier hospitals (Texas Children's Hospital) to Fortune 500 companies in technology (Compaq), energy (Reliant/NRG, Shell), and higher education (Baylor College of Medicine, and currently, Rice University's Jones Graduate School of Business).
Since joining Rice, she has rolled out a new nickname, Rice Business, to build awareness for the top-ranked business school, and Rice Business Wisdom, the school's ideas magazine, which recently won an "Innovations that Inspire" award from AACSB. She also teaches Brand Strategy, an elective in the MBA program. The course consists of theory, frameworks and case analysis of major global brands in a variety of business stages. The purpose of the class is to engage students in understanding the link between business and brand strategy, showcasing brand decisions at play in every aspect of business from raising capital to product line extensions to entering new markets.
At the Astros, Kathleen oversaw the club's marketing and strategy initiatives including branding, advertising, data analytics, media relations, the broadcast, in-game entertainment, digital and social media for fan engagement and the Astros in Action Foundation, its community services organization. She led the team (with the fans!) in the redesign of the Astros uniforms, returning the team to their beloved "star/H" logo and blue/orange colors.
During her eight years at Compaq, Kathleen's responsibilities included the launch of the first handheld and pen-based laptop. She then served as the company's North American advertising director, managing brand and product advertising for their consumer and business-to-business product lines with budgets in excess of $100 million. She was also the lead on driving Compaq to become a single global brand during the mid-1990s.
For more than 10 years after her full time roles at Compaq (and a trio of tech-based start-ups) and before the Astros, Kathleen ran her own marketing consulting firm, Carta Marketing Strategy & Solutions. In this role, she was able to parachute into top companies to help them overhaul their marketing strategies and organizations to develop new brands and grow revenue and profits.
Originally from Boston, Kathleen holds a B.A. in English from Holy Cross College and an MBA from Harvard Business School.