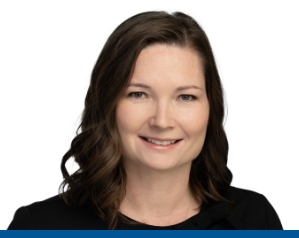 Kendra Jalbert
Lecturer in Management – Entrepreneurship
Kendra is a part-time lecturer in management at Rice Business. She facilitates Life of Meaning, an entrepreneurship lab course. The objective of the course is to evaluate strengths and true passions and to reflect on what type of career and life can lead to a true sense of purpose, meaning and fulfillment. Many students reach the end of their MBA journey without having the opportunity (or time!) to evaluate and reflect on what will give them fulfillment and purpose in life. This project provides the space, and guidance, to take an introspective look at what personal and professional paths could achieve this.
Additionally, Kendra is a vice president at Chief Executive Group (CEG), where she leads data strategy and execution. Her team supports all business units by leveraging data to unlock actionable insights and create value. CEG exists to improve the performance of U.S.-based CEOs and corporate board directors, helping them grow companies, build communities and strengthen society via peer networks, live events, proprietary research, publications and education.
Prior to joining CEG in 2020, Kendra was the vice president of Private Equity Info (PEI). She co-led PEI, a start-up SaaS data and information services company, through a rapid growth phase, built a global research team and database, and was at the center of many M&A transactions.
Her professional career began in the real estate management industry, where she led sales teams and developed and implemented marketing strategies.
Kendra earned a B.B.A. from Texas Tech University and an MBA from Rice University.