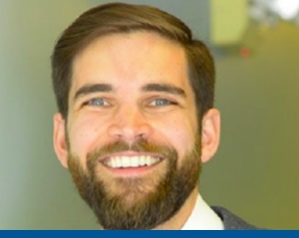 Matt Smith
Lecturer in Management – Communication
Matt Smith, ACC, is a lecturer in Management – Communication and teaches business communication for the MBA@Rice program. Matt is also a professionally-trained and certified leadership coach, and works full time as a Learning & Development Manager and Coach at the Boston Consulting Group (BCG). At BCG, he provides 1 on 1 coaching and facilitates both live and online trainings for the consulting team. Matt's professional interests focus on how we think and learn: combining tools and techniques from his coaching practice with psychological and neuroscience principles to support learning and behavior change.
Prior to Rice and his Learning & Development role, Matt was a Project Leader at BCG with significant industry experience in healthcare and functional expertise in strategic planning and large scale change management. He also worked in the Fixed Income group at Fidelity Investments, covering the telecom, media, automotive, and financial sectors. He received his MBA and MPP from the University of Chicago Booth School of Business and Harris School of Public Policy and his B.S. in Mathematics and Economics at Tulane University in New Orleans.
Matt lives in Houston, with his wife Christy and their pets. In his free time, Matt is an avid cook and eater, continuously learning to perfect the art of chopping vegetables, not fingers.
Teaching Interests:
Business Communication: Structuring Ideas, Tailoring Messages, and Landing Points of View
How Thinking Styles Inform Communications
Relationship-based Business Development
Growth Mindset and Fostering Belonging on Teams
Effective Working Habits