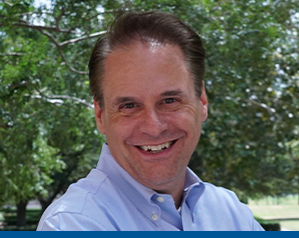 Michael Brandl
LEAD INSTRUCTOR
Associate Clinical Professor of Finance
Michael Brandl is an economist at the Jesse H. Jones Graduate School of Business at Rice University. Before joining the Rice Business faculty in the summer of 2018, he was the Journal of Money, Credit and Banking Alumni Senior Lecturer and Director of Special Projects in the Department of Economics at The Ohio State University. He previously held the position of Associate Clinical Professor of finance and director of the Business Honors Cohort Program at the Fisher College of Business at Ohio State. Before joining Ohio State in 2011, he was a senior lecturer in economics and finance at the McCombs School of Business at The University of Texas at Austin for fourteen years. Professor Brandl has been a visiting faculty member at University of Wisconsin-Madison's Department of Economics, the Aalto University in Helsinki, Finland and Universidad Tecnica Privada de Santa Cruz in Santa Cruz, Bolivia.
During his academic career, Brandl has received over forty teaching awards at the undergraduate, MBA and Executive MBA level. In addition to serving as a frequent speaker at professional conferences and training seminars, Brandl is cited in numerous media outlets, including the Wall Street Journal, CNN, Chicago Sun-Times, National Public Radio, and the Washington Post. His textbook Money, Banking, Financial Markets and Institutions will have its second edition published by Cengage Learning in 2020. He received his BS in economics at the University of Wisconsin-Madison and his PhD in economics from the University of Houston.
Professor Brandl and his wife Sona Hardikar live in Richmond, Texas with various pawed family members. His daughter Meghana lives and teaches in Hokkaido, Japan.
INTELLECTUAL CONTRIBUTIONS
Book
Brandl, M. W. (2017). Money, Banking, Financial Markets and Institutions. Boston, MA: Cengage Learning.
Journal Article
Brandl, M. W. (2005). Brandl, M. W. (2005). U.S. Monetary Policy under Asymmetric Risks. Latin American Business Review, 6 (1), 2-38. https://doi.org/10.1300/J140v06n01_03
Journal Article
Brandl, M. W. (2004). The Misunderstood Role of R&D in the Global Economy: Today and in the Future. IEEE Engineering Management Conference Proceedings, 12. https://doi.org/10.1109/UTEMC.2004.1633392
Journal Article
Brandl, M. W. (2000). On the Role of Economic History in the Convergence Debate. Essays in Economic and Business History, 18.